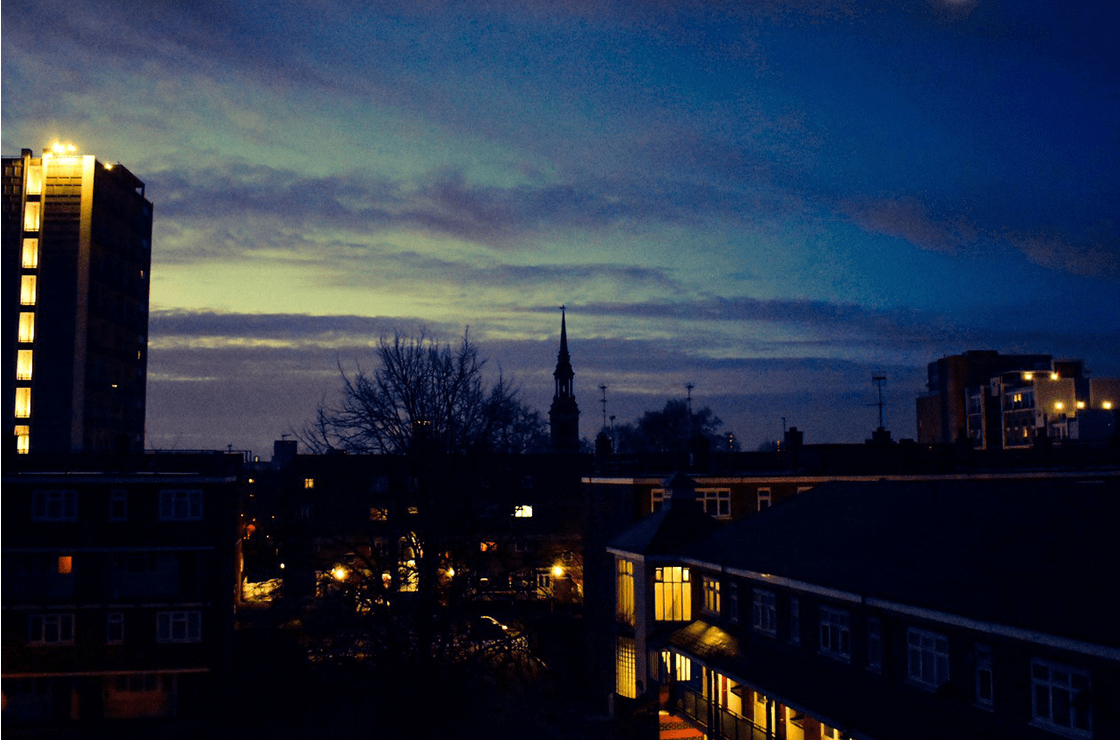 A year into the COVID-19 lockdowns in the UK, our world has narrowed. The shop, walks and runs in the immediate vicinity and the view from the window is, for many, as far as our eyes can see. But outside of the precarious, anthropic perspective, not much has changed, and morning and day move at the same leisurely pace. This photoblog has been an attempt to record that passage of time during the pandemic winter of 2020-21.
The spire of St. Paul's in Shadwell is the subject and centre-point of all nine of these photos, taken at different times of the day from the Martineau Estate. On the left is the tower block Gordon House in the Glamis Estate, within sight of the redeveloped Docklands and not far from Canary Wharf.
We hope you'll enjoy this brief series.