The creation and management of a Twitter profile for Argenta

Not everyone uses the same social media platforms. Many people use Twitter but may not be active on LinkedIn and vice versa, so it's a sensible approach to increase Argenta's online brand presence across more than one platform. Many of our clients see the benefits of having profiles on different channels, ensuring they are increasing their exposure across a variety of audiences. In a business context, LinkedIn and Twitter are our recommended channels.
The openness of Twitter makes it a very useful platform for businesses to identify, target and connect with new audiences/customers in a way that LinkedIn does not have the capability to do.
The high level of information immediately available on Twitter; interests of people, their websites, their profile bios etc, gives a more detailed insight into which individuals to approach as potential new customers.
Twitter's search function enables us to use key words to search for profiles of different demographic types: Entrepreneurs, mid 30s/early 40s etc, follow them and build a relationship.
It is also worth noting, that as traditional media continues to transition to the digital domain, more journalists are using online platforms like Twitter to share their news stories, find sources and provide real-time updates. Journalists make up one of the largest and most active groups on Twitter and an important part of a wider media relations strategy is connecting with them. Many of our clients have been approached by journalists following a twitter post, sharing a blog etc.
Steps to improve APCL Twitter profile
Create the Twitter profile and page
Content generation and management – creation of regular content to improve Argenta's following, engagement, brand visibility and website traffic.
Content is produced in two ways:
Social media calendar – Content is planned in advance and presented, week on week, through social media calendars to be approved and signed off by Argenta. Once approved, at the start of each week, content will be scheduled via our social media management platform and posts will go out regularly at specific times. This approach ensures we have a regular stream of relevant content.
Reactive on day posting – We are reactive to market events and breaking news. We will liaise with Argenta and publish posts as needed.
Content (i). Company news supporting Argenta's communication objectives – Research papers, recruitment, CSR, new initiatives/products, event & conference attendance, internal culture posts, awards, new hires, employee spotlights, corporate updates, press releases, interviews in publications, reports on activities etc., client days out. We work closely with the PR teams to produce content designed to complement Argenta's relationships with traditional media and to build engagement.
Content (ii). Relevant and timely third-party industry news – Posting comment on, or in reaction to, curated third party content can help drive engagement and demonstrate thought leadership.
Monitoring


Manage and maintain Argenta's Twitter page on a regular basis: As well as posting content we will regularly monitor Argenta's online reputation and engagement on Twitter; we will respond to any comments/conversations that arise from Argenta posts, actively search for any mention of Argenta across the platform either in posts by other users, publications etc, and discuss with Argenta. We will be constantly active in following new users to build following.
Production of social media assets


Graphics/Photoshopping/GIFs/Podcasts/Audio files etc
Training


Social media training session/s for employees to inspire engagement and educate
Reports


Create regular social media metric reports/analysis of performance data to identify improvements, trends and opportunities.
Resources required
Regular briefing sessions are required to provide Haggie Partners with an update on Argenta company news and objectives in order to help build the social media calendar. Senior account executive, Hannah Stewart, will be involved to ensure the content is relevant.



Examples of Social media work

The Lloyd's Market Association (LMA)
Social media is an enabler; it enables companies to speak directly to their audience and that's been its overriding success for the LMA.
We began managing The LMA's social media in February 2018. At the time it had 5,036 LinkedIn followers, by April 2020, followers on LinkedIn had increased by 275%, to 18,905 giving the LMA more followers than market associations such as the ABI, the London Market Group and the IUA (as at April 2020).
By creating and delivering regular, compelling, visual and varied content we have proved LinkedIn to be an incredibly successful channel for the LMA, allowing them to keep their members abreast of Academy events, market topics and issues, people moves and internal news. The channel has become a vital part of its members' professional lives.
Here are a few examples of our work:
We began managing The LMA's social media in February 2018. At the time it had 5,036 LinkedIn followers, by April 2020, followers on LinkedIn had increased by 275%, to 18,905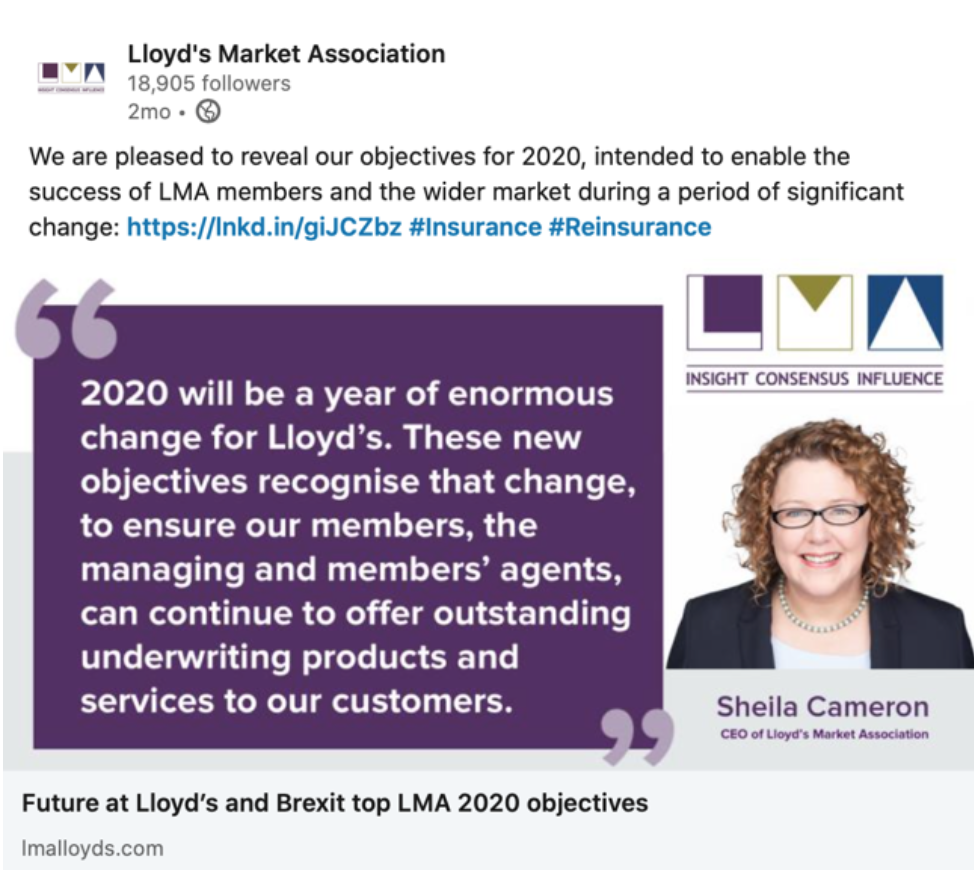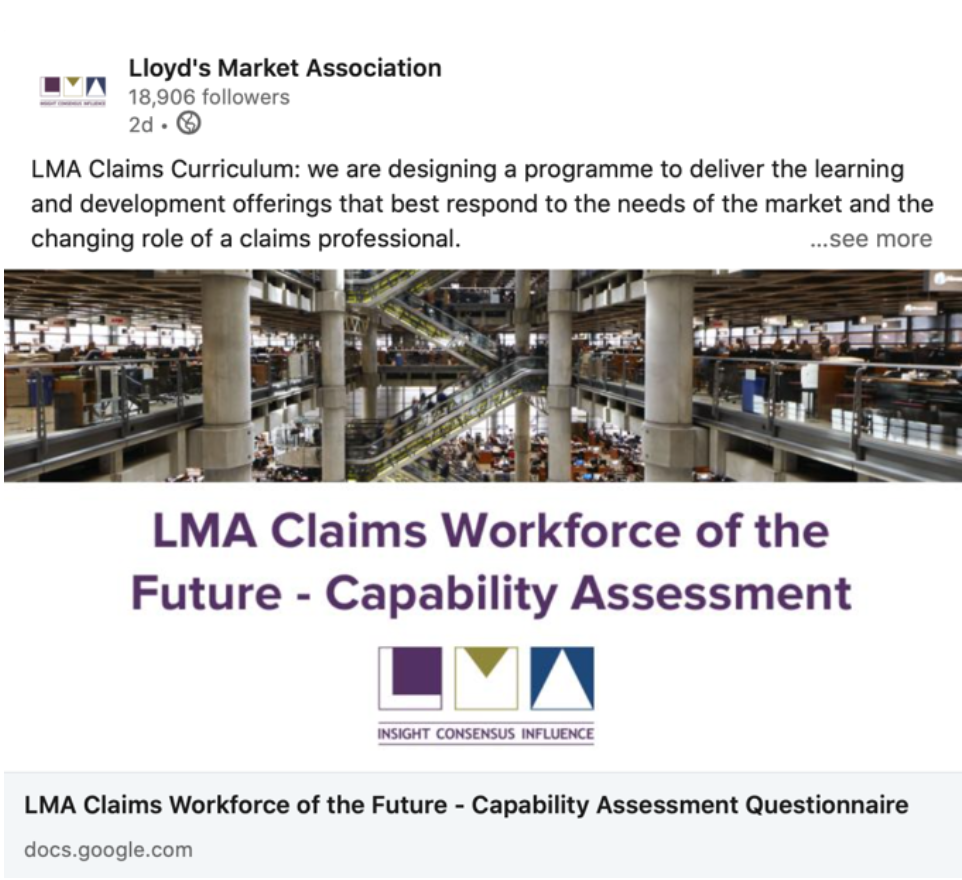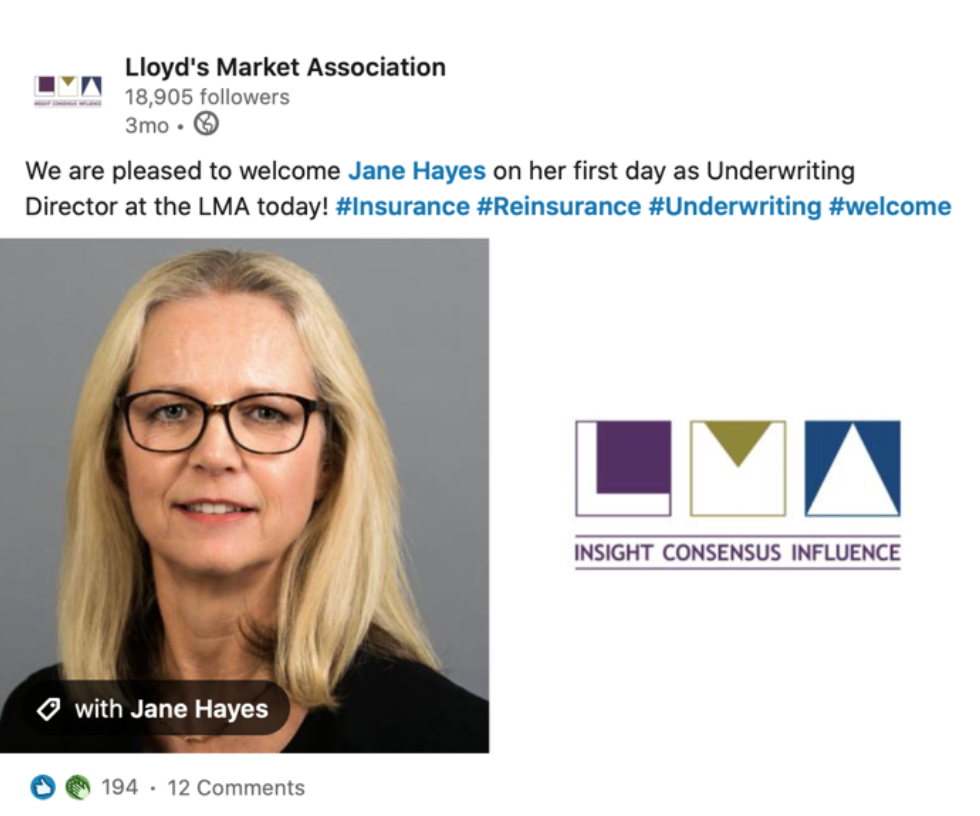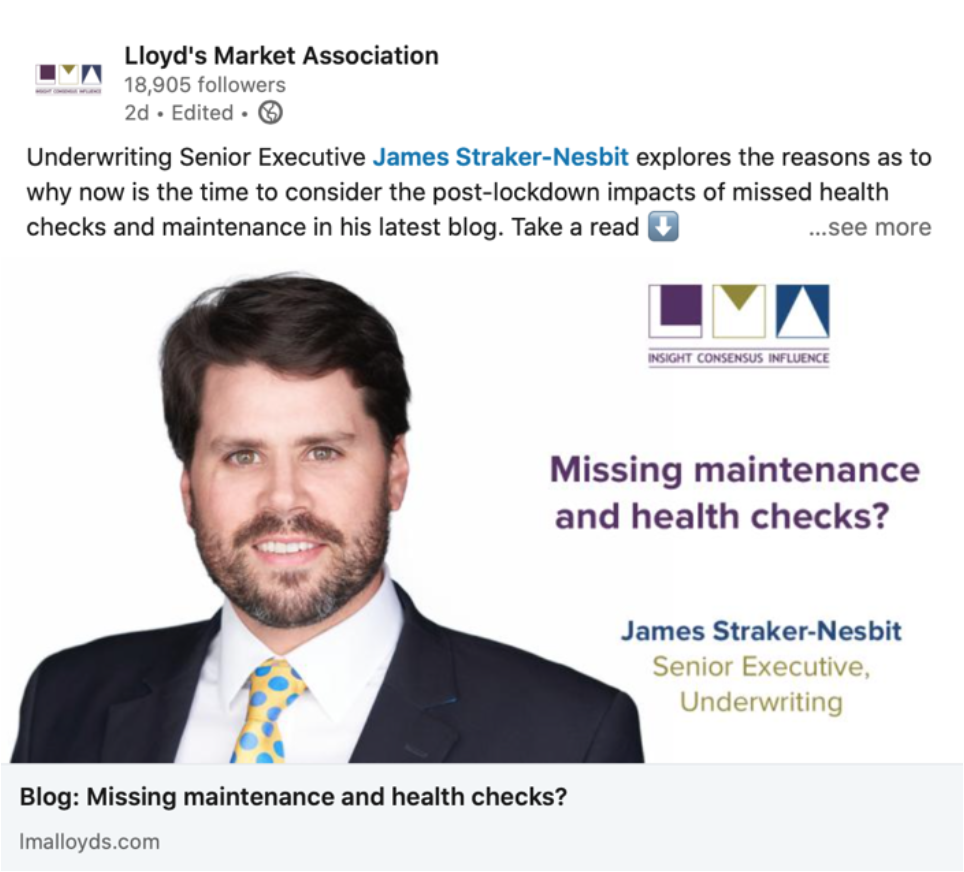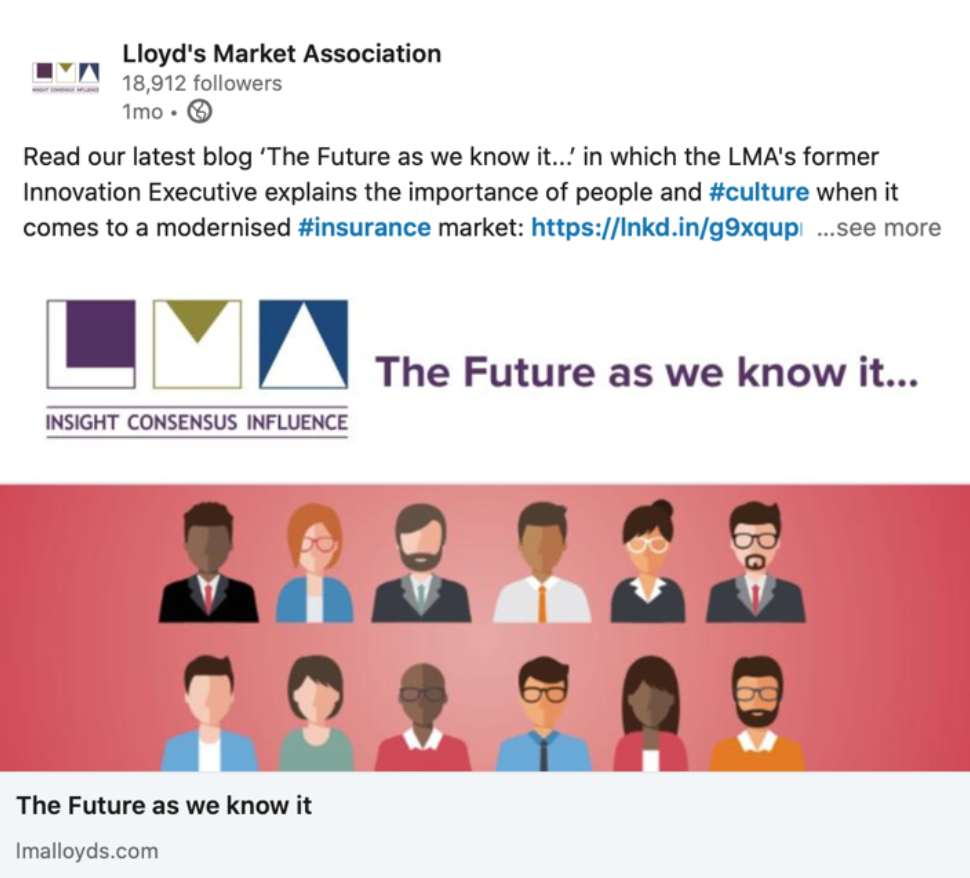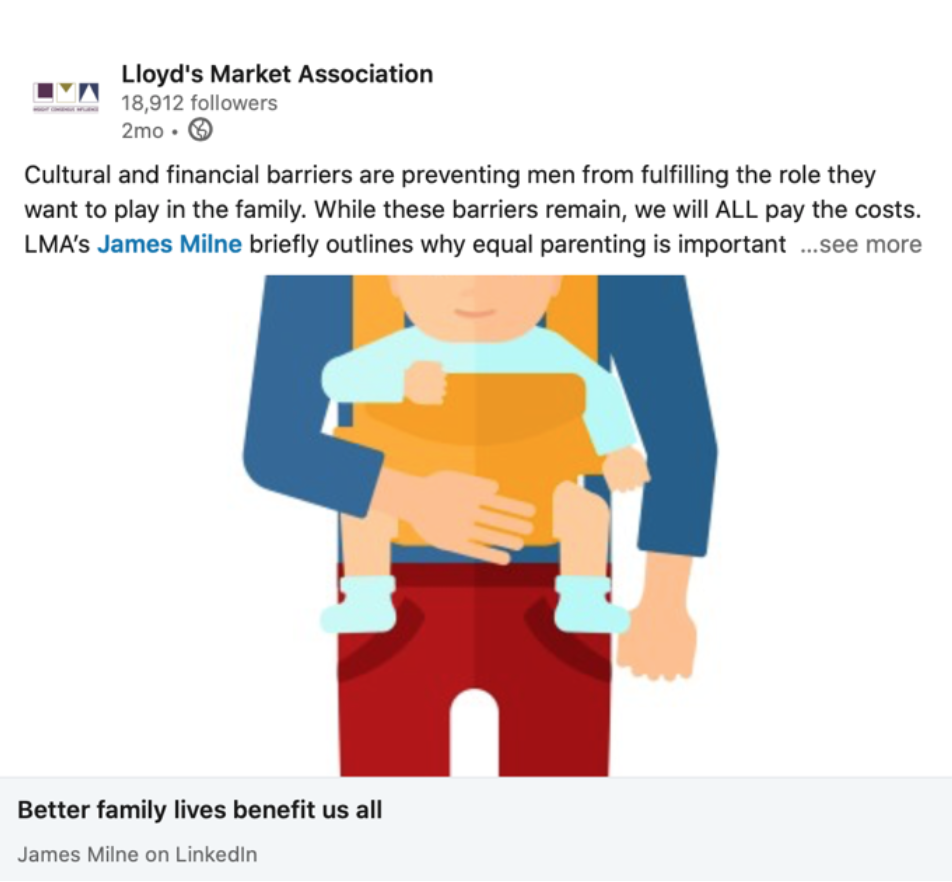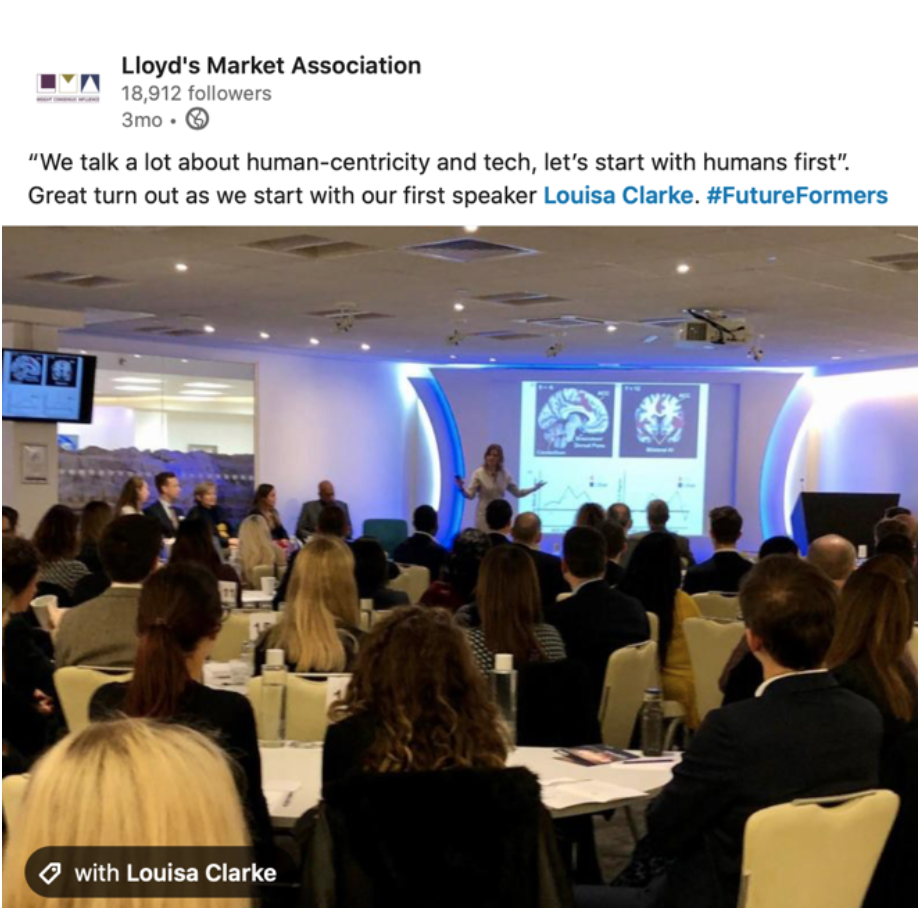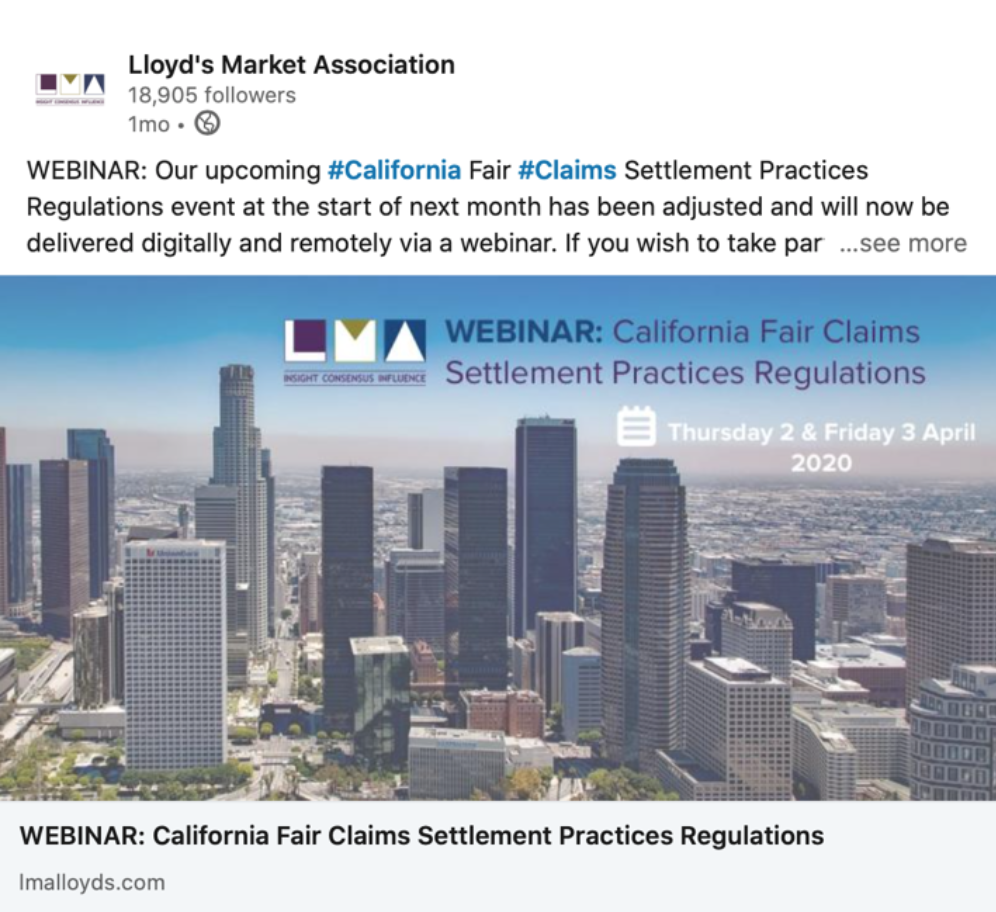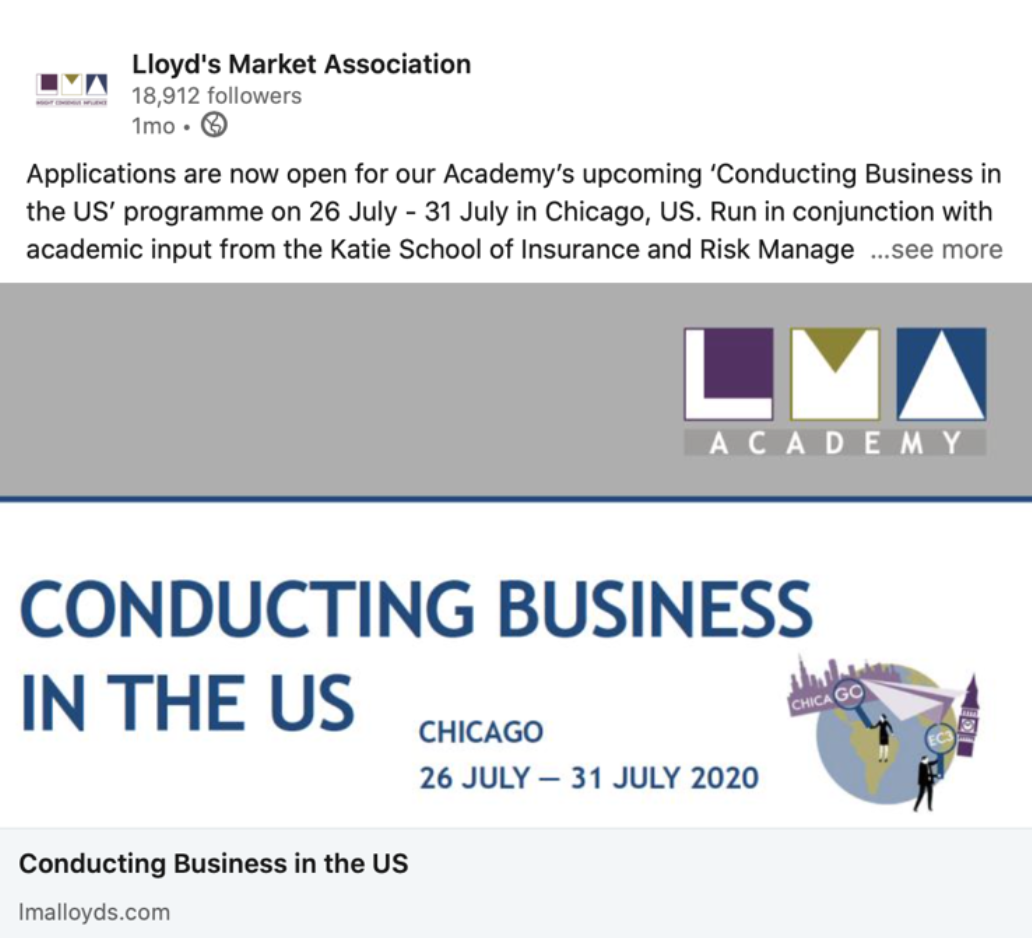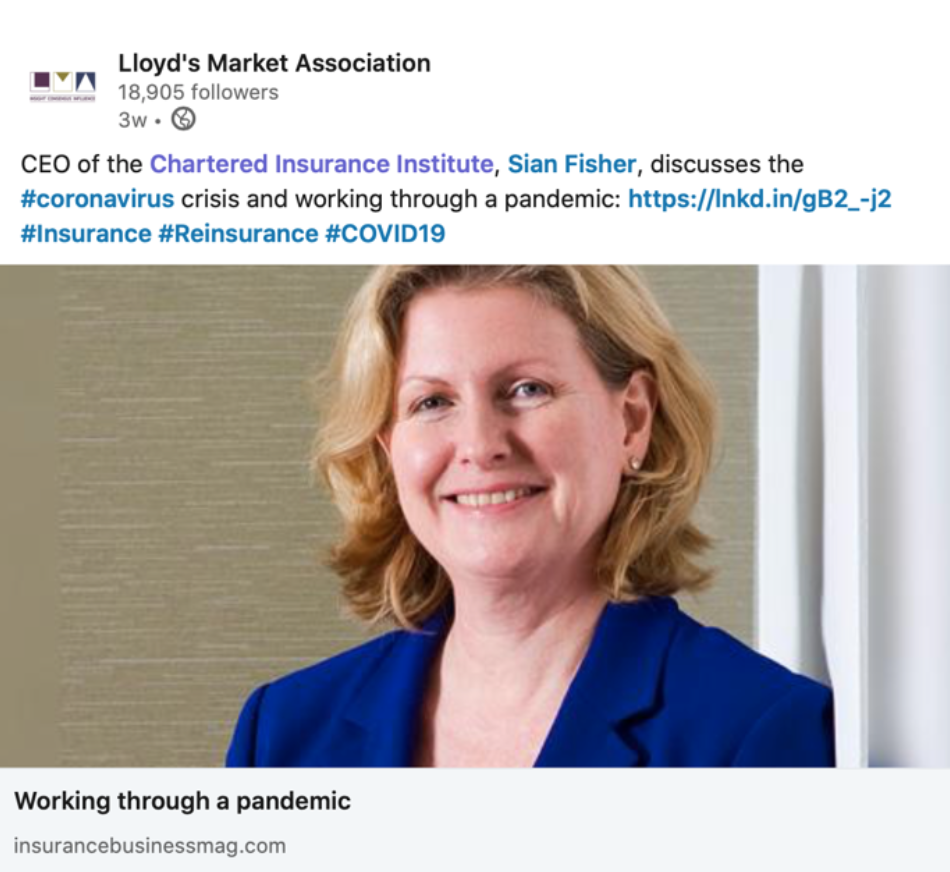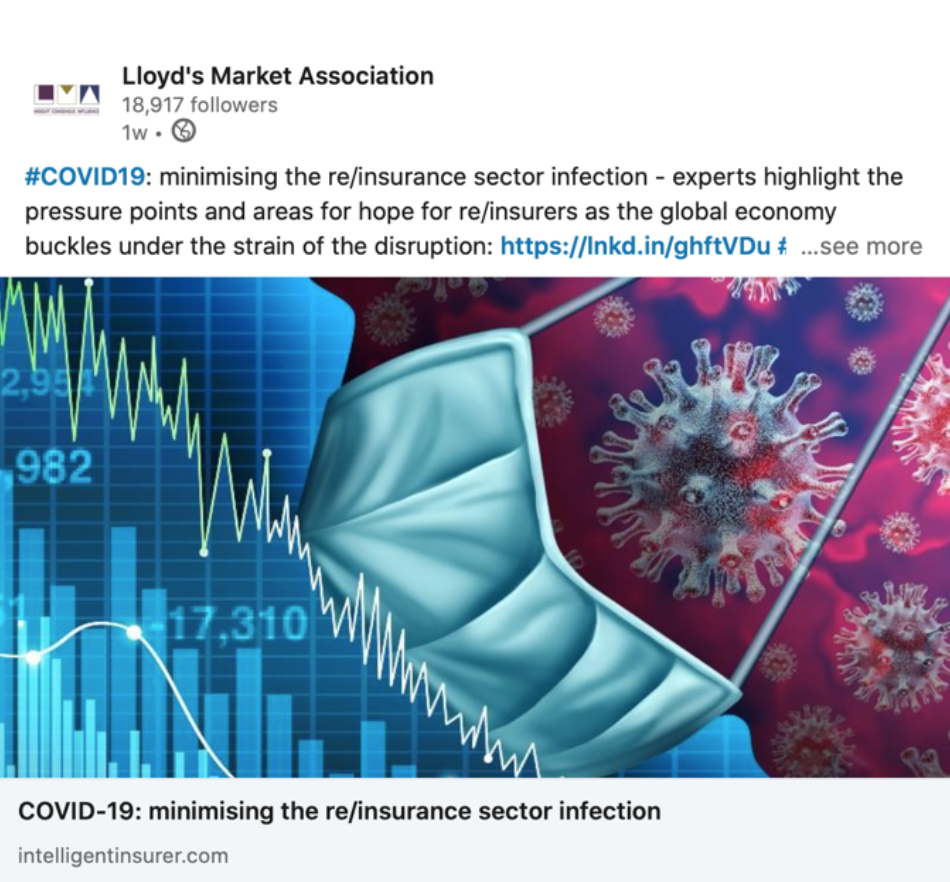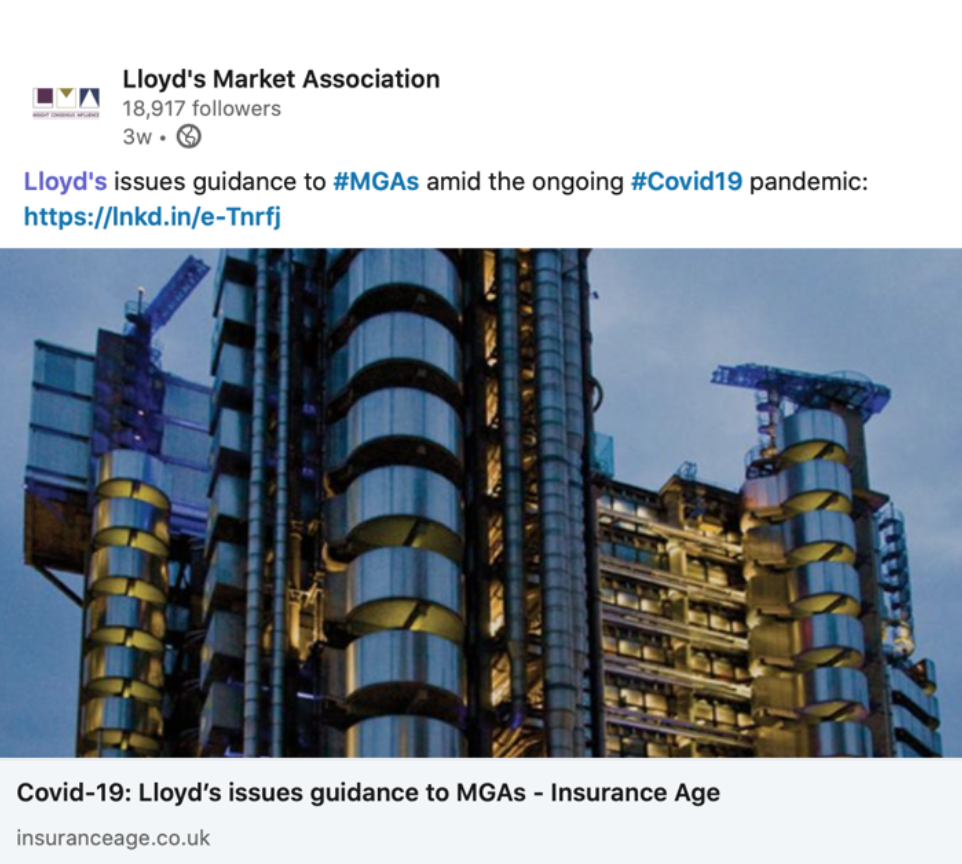 One of the most powerful aspects of social media is its ability to create a community – and that's exactly what it's achieved for Beach.
We created and launched Beach & Associates social media channels in April 2019. Today, their LinkedIn page has over 2,000 followers.
Beach has a unique culture which is highly valued by the firm's leadership and is considered crucial to the company's success. Social media has been an important tool both in promoting and in nurturing the Beach culture, particularly in encouraging a collective outlook among the company's people. We create content that reflects the Beach community and it's proved a great way to unite and inform Beach employees across geographies, as well as a way to communicate with clients.
Posts include 'spotlights on' where we regularly hear from Beach people and new joiners about their roles, their careers and what opportunity they see in the industry today, insights and targeted commentary on industry topics and extracts of interviews from senior management. We also focus on corporate social responsibility work, such as:
The New York team's sleeping on the streets to raise awareness and money for youth homeless charity, Covenant House.
Fundraising events to raise money for Beach's designated charity Motor Neurone Disease Association
The fun side of Beach – the charity sports matches they take part in as well as other team events.
Here are a few examples of our work:
We created and launched Beach & Associates social media channels in April 2019. Today, their LinkedIn page has over 2,000 followers.